Contact us for free mini consultation

            Sample Photographs

               Here are some representative samples 

                            of the Firm's work

David believes in collaborating with clients to capture the unique aspects of Design that they  are seeking.    Mr. David Landy listens to your needs and concerns..... this is apparent as you view the Design firm's  diversified portfolio.........The diversification clearly exemplifies the variety of differences between our clients and their needs.    

David offers a variety of different services, depending on his clients' needs.  A new "Concierge" concept at David Landy Interiors, is being called "Design Alternatives"......This concept allows you to participate in any one or all aspects of the Interior Design project.

This is a partial list of the types of services David Landy Interiors  offers ....

Complete Interior Design services - including but not limited to,  floorplans,  lighting plans, elevational &  perspective drawings, spreadsheet analysis of the job with multiple options,  electronic transfered swatch boards,  complete procurement,  ordering and placement of all furnishings as well as accessorization when necessary.  On Site visitations

Our "Design Alternatives"  program -- will allow you to pick and choose your above service or services,  for a leaner economic committment - all without paying for services you may not need.

Per hour charge in a "Time Block" which is purchased by you for any service above

DLI  does not have a set pricelist, because each project  is unique and requires different services and time commitments. David personally will be happy to discuss your project with you and let you know which service or services you may need to accomplish your goals.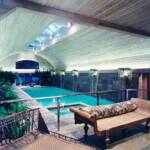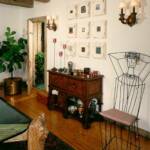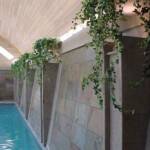 COMMERCIAL  &  RESIDENTIAL